A central element of the AAU Production platform is the creation of a Smart Production Laboratory. The Smart Lab is based on a donation from the Obel Family Foundation and AAU we have established first version of the Smart Production Lab in Fibigerstræde 14.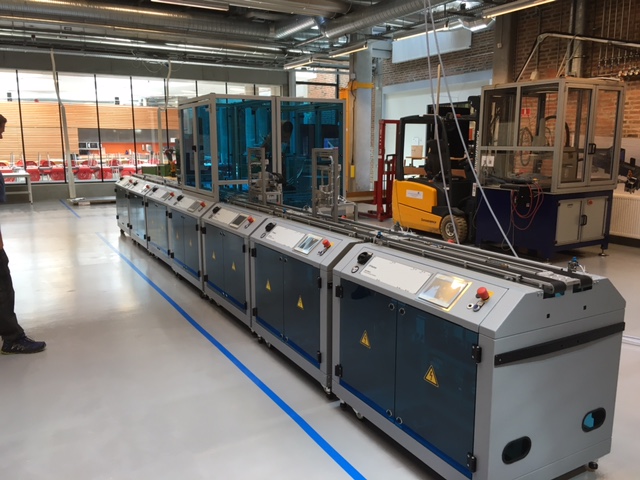 INDUSTRY 4.0 BASED MANUFACTURING PLANT
The Smart Production Lab is a "small factory" which:
Is a Playground for companies, research partners, students to collaborate on a real, physical production setup is used to integrate results from AAU Smart Production
Is a "meeting point" for researcher from AAU Smart Production
Is a platform for teaching in Smart production technologies
Demonstrates how manufacturing companies can benefit from Smart Production technologies
The Smart Lab is based on hardware from Festo, Siemens, Kuka and many others. Software from SAP, Festo, Siemens, ...
See a demo om modeling in Xperior.
Download a detailed description of the Smart Lab.
Smart Lab Super Users